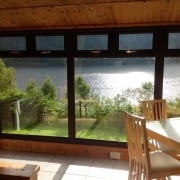 Thistle Lodge
Sleeps: 1 - 5
Levels: 2
Heating: Electric
BBQ: Yes
Private Parking: Yes
Pet Friendly: Yes
Electricity : Included in the tariff
Wifi: No, but good 4G signal
no
1535760000
1
{"2016":{"1":{"1":"default","2":"default","3":"default","4":"default","5":"default","6":"default","7":"default","8":"default","9":"default","10":"default","11":"default","12":"default","13":"default","14":"default","15":"default","16":"default","17":"default","18":"default","19":"default","20":"default","21":"default","22":"default","23":"default","24":"default","25":"default","26":"default","27":"default","28":"default","29":"default","30":"default","31":"default"},"2":{"13":"default","14":"default","15":"default","16":"default","17":"default","18":"default","19":"default"},"3":{"1":"default","2":"default","3":"default","8":"default","9":"default","10":"default","14":"default","15":"default","16":"default","17":"default","24":"default","25":"default","26":"default","27":"default"},"4":{"2":"default","3":"default","4":"default","5":"default","6":"default","7":"default","8":"default","9":"default","10":"default","11":"default","15":"default","16":"default","17":"default","18":"default","19":"default","20":"default","21":"default","22":"default","23":"default","24":"default","25":"1","26":"1","27":"1","28":"1","29":"default","30":"default"},"5":{"1":"default","2":"default","5":"default","6":"default","7":"default","13":"default","14":"default","18":"default","19":"default","20":"default","28":"default","29":"default","30":"default","31":"default"},"6":{"1":"default","2":"default","3":"default","6":"default","7":"default","8":"default","9":"default","10":"default","11":"default","12":"default","13":"default","14":"default","15":"default","16":"default","17":"default","18":"default","19":"default","20":"default","21":"default","22":"default","23":"default","24":"default","25":"1","26":"1","27":"1","28":"default","29":"default","30":"default"},"7":{"1":"default","2":"default","3":"default","4":"default","5":"default","6":"default","7":"default","8":"default","9":"default","10":"default","11":"default","12":"default","13":"default","14":"default","15":"default","16":"default","17":"default","18":"default","19":"default","20":"default","21":"default","22":"default","23":"default","25":"default","26":"default","27":"default","28":"default","29":"default","30":"default","31":"default"},"8":{"1":"default","2":"default","3":"default","4":"default","5":"default","6":"default","7":"default","8":"default","9":"default","10":"default","11":"default","12":"default","14":"default","15":"default","16":"default","17":"default","18":"default","19":"default","20":"default","21":"default","22":"default","23":"default","24":"default","25":"default","26":"default","27":"default","29":"default","30":"default","31":"default"},"9":{"1":"default","2":"default","3":"default","4":"default","5":"default","6":"default","7":"default","8":"default","9":"default","11":"default","12":"default","13":"default","14":"default","15":"default","16":"default","17":"default","18":"default","20":"default","21":"default","22":"default","23":"default","24":"default"},"10":{"1":"default","2":"default","4":"default","5":"default","6":"default","7":"default","8":"default","14":"default","15":"default","16":"default","22":"default","23":"default","24":"default","25":"default","26":"default","27":"default","28":"default","29":"default","30":"default"},"11":{"1":"default","2":"default","3":"default","4":"default","5":"default","6":"default","7":"default","8":"default","9":"default","10":"default","11":"default","12":"default","13":"default","14":"default","15":"default","16":"default","17":"default","18":"default","19":"default","20":"default","21":"default","22":"default","23":"default","24":"default","25":"default","26":"default","27":"default","28":"default","29":"default","30":"default"},"12":{"1":"default","2":"default","3":"default","4":"default","5":"default","6":"default","7":"default","8":"default","9":"default","10":"default","11":"default","12":"default","13":"default","14":"default","15":"default","16":"default","17":"default","18":"default","19":"1","20":"1","21":"1","22":"1","23":"1","24":"default","25":"default","26":"default","27":"default","28":"default","29":"default","30":"default","31":"default"}},"2017":{"1":{"1":"default","2":"default","3":"1","4":"1","5":"1","6":"1","7":"1","8":"1","9":"default","10":"default","11":"default","12":"default","13":"default","14":"default","15":"default","16":"default","17":"default","18":"default","19":"default","20":"default","21":"default","22":"default","23":"default","24":"default","25":"default","26":"default","27":"default","28":"default","29":"default","30":"default","31":"default"},"2":{"1":"default","2":"default","3":"default","4":"default","5":"default"},"3":{"13":"default","14":"default","15":"default","16":"default","17":"default","24":"1","25":"1","26":"1","27":"1","28":"1","29":"1","30":"1","31":"1"},"4":{"1":"1","7":"default","8":"default","9":"default","10":"default","11":"default","12":"default","13":"default","14":"default","15":"default","16":"default","17":"default","22":"default","23":"default","24":"default","25":"default","26":"default","27":"1","28":"1","29":"default","30":"default"},"5":{"1":"1","2":"1","3":"1","4":"1","5":"1","6":"1","7":"1","8":"1","9":"1","10":"1","11":"1","16":"1","17":"1","18":"1","19":"1","20":"1","21":"1","22":"1","23":"default","24":"default","25":"default","26":"default","27":"default","28":"default","29":"default","30":"default","31":"default"},"6":{"1":"default","2":"default","3":"default","4":"default","5":"default","6":"default","7":"default","8":"default","9":"default","10":"default","11":"default","12":"default","13":"default","14":"default","15":"default","16":"default","17":"default","18":"default","19":"default","20":"default","21":"1","22":"1","23":"default","24":"default","25":"default","26":"default","27":"default","28":"default","29":"default","30":"default"},"7":{"1":"default","2":"default","3":"default","4":"default","5":"default","6":"default","7":"default","8":"default","9":"default","10":"default","11":"default","12":"default","13":"default","14":"default","15":"default","16":"default","17":"default","18":"default","19":"default","20":"default","21":"default","22":"default","23":"default","24":"default","25":"default","26":"default","27":"default","28":"default","29":"default","30":"default","31":"default"},"8":{"1":"default","2":"default","3":"default","4":"default","5":"default","6":"default","7":"default","8":"default","9":"default","10":"default","11":"default","12":"default","13":"default","14":"default","15":"default","16":"default","17":"default","18":"default","26":"1","27":"1","28":"1","29":"default","30":"default","31":"default"},"9":{"1":"default","2":"1","3":"1","4":"1","5":"1","6":"1","7":"1","8":"default","9":"default","10":"default","11":"default","15":"1","16":"1","17":"1","18":"1","19":"1","20":"1","21":"1","22":"default","23":"default","24":"default","25":"default","26":"default","27":"default","28":"default","29":"default","30":"default"},"10":{"1":"default","2":"default","3":"default","4":"default","5":"default","6":"default","7":"default","8":"default","9":"default","10":"default","11":"default","12":"default","13":"default","14":"default","15":"default","16":"default","17":"default","18":"default","19":"default","20":"default","21":"default","22":"default","23":"default","24":"default","25":"default","26":"default","27":"default","28":"default","29":"default","30":"default","31":"default"},"11":{"1":"default","2":"default","3":"default","4":"default","5":"default","6":"default","7":"default","8":"default","9":"default","10":"default","11":"default","12":"default","13":"default","14":"default","15":"default","16":"default","17":"default","18":"default","19":"default","20":"default","21":"default","22":"default","23":"default","24":"default","25":"default","26":"default","27":"default","28":"default","29":"default","30":"default"},"12":{"1":"default","2":"default","3":"default","4":"default","5":"default","6":"default","7":"default","8":"default","9":"default","10":"default","11":"default","12":"default","13":"default","14":"default","15":"default","16":"default","17":"default","18":"default","19":"default","20":"default","21":"default","22":"default","23":"default","24":"default","25":"default","26":"default","27":"default","28":"default","29":"default","30":"default","31":"default"}},"2018":{"1":{"1":"default","2":"default","3":"default","4":"default","5":"default","6":"default","7":"default","8":"default","9":"default","10":"default","11":"default","12":"default","13":"default","14":"default","15":"default","16":"default","17":"default","18":"default","19":"default","20":"default","21":"default","22":"default","23":"default","24":"default","25":"default","26":"default","27":"default","28":"default","29":"default","30":"default","31":"default"},"2":{"1":"1","2":"1","3":"1","4":"1","5":"1","6":"1","7":"1","8":"1","9":"1","10":"1","11":"default","12":"default","13":"default","14":"default","15":"default","16":"default","17":"1","18":"1","19":"1","20":"1","21":"1","22":"default","23":"default","24":"default","25":"1","26":"1","27":"1","28":"1"},"3":{"1":"1","2":"default","3":"default","4":"1","5":"1","6":"1","7":"1","8":"1","9":"1","10":"1","11":"1","12":"1","13":"1","14":"1","15":"1","16":"1","17":"1","18":"1","19":"1","20":"1","21":"1","22":"1","23":"1","24":"1","25":"1","26":"1","27":"1","28":"1","29":"1","30":"default","31":"default"},"4":{"1":"default","2":"1","3":"1","4":"default","5":"default","6":"default","7":"1","8":"1","9":"default","10":"default","11":"default","12":"default","13":"default","14":"default","15":"default","16":"1","17":"1","18":"1","19":"1","20":"1","21":"1","22":"1","23":"1","24":"1","25":"1","26":"1","27":"1","28":"1","29":"1","30":"1"},"5":{"1":"1","2":"1","3":"1","4":"default","5":"default","6":"default","7":"default","8":"default","9":"default","10":"default","11":"1","12":"1","13":"1","14":"1","15":"1","16":"1","17":"default","18":"default","19":"default","20":"default","21":"default","22":"default","23":"default","24":"1","25":"1","26":"default","27":"default","28":"default","29":"default","30":"default","31":"default"},"6":{"1":"default","2":"default","3":"default","4":"default","5":"default","6":"default","7":"default","8":"default","9":"default","10":"default","11":"default","12":"default","13":"default","14":"default","15":"default","16":"1","17":"1","18":"1","19":"default","20":"default","21":"default","22":"default","23":"default","24":"default","25":"default","26":"default","27":"1","28":"1","29":"default","30":"default"},"7":{"1":"default","2":"default","3":"default","4":"default","5":"default","6":"default","7":"default","8":"default","9":"1","10":"1","11":"1","12":"1","13":"default","14":"default","15":"default","16":"1","17":"1","18":"1","19":"1","20":"1","21":"1","22":"1","23":"1","24":"default","25":"default","26":"default","27":"default","28":"default","29":"default","30":"default","31":"default"},"8":{"1":"default","2":"default","3":"default","4":"default","5":"default","6":"default","7":"default","8":"default","9":"default","10":"default","11":"default","12":"default","13":"default","14":"default","15":"default","16":"default","17":"default","18":"default","19":"default","20":"default","21":"default","22":"default","23":"default","24":"default","25":"default","26":"default","27":"default","28":"default","29":"1","30":"1","31":"1"},"9":{"1":"default","2":"default","3":"default","4":"default","5":"default","6":"default","7":"default","8":"1","9":"1","10":"1","11":"1","12":"1","13":"1","14":"default","15":"default","16":"default","17":"default","18":"default","19":"default","20":"default","21":"default","22":"default","23":"default","24":"1","25":"1","26":"default","27":"default","28":"default","29":"default","30":"1"},"10":{"1":"1","2":"default","3":"default","4":"default","5":"default","6":"default","7":"default","8":"default","9":"default","10":"default","11":"default","12":"default","13":"default","14":"default","15":"default","16":"default","17":"default","18":"default","19":"default","20":"default","21":"default","22":"default","23":"default","24":"default","25":"default","26":"default","27":"default","28":"default","29":"default","30":"default","31":"default"},"11":{"1":"default","2":"default","3":"default","4":"default","5":"default","6":"default","7":"default","8":"default","9":"default","10":"default","11":"default","12":"default","13":"default","14":"default","15":"default","16":"default","17":"default","18":"default","19":"default","20":"default","21":"default","22":"default","23":"default","24":"default","25":"default","26":"default","27":"default","28":"default","29":"default","30":"default"},"12":{"1":"default","2":"default","3":"default","4":"default","5":"default","6":"default","7":"default","8":"default","9":"default","10":"default","11":"default","12":"default","13":"default","14":"default","15":"default","16":"default","17":"default","18":"default","19":"default","20":"default","21":"default","22":"default","23":"default","24":"default","25":"default","26":"default","27":"default","28":"default","29":"default","30":"default","31":"default"}},"2019":{"1":{"1":"default","2":"default","3":"default","4":"default","5":"default","6":"default","7":"default","8":"default","9":"default","10":"default","11":"default","12":"default","13":"default","14":"default","15":"default","16":"default","17":"default","18":"default","19":"default","20":"default","21":"default","22":"default","23":"default","24":"default","25":"default","26":"default","27":"default","28":"default","29":"default","30":"default"},"2":{"1":"1","2":"1","3":"1","4":"1","5":"1","6":"1","7":"1","8":"1","9":"1","10":"1","11":"1","12":"1","13":"1","14":"1","15":"1","16":"1","17":"1","18":"1","19":"1","20":"1","21":"1","22":"1","23":"1","24":"1","25":"1","26":"1","27":"1","28":"1"},"3":{"1":"1","2":"1","3":"1","4":"1","5":"1","6":"1","7":"1","8":"1","9":"1","10":"1","11":"1","12":"1","13":"1","14":"1","15":"1","16":"1","17":"1","18":"1","19":"1","20":"1","21":"1","22":"1","23":"1","24":"1","25":"1","26":"1","27":"1","28":"1","29":"1","30":"1","31":"1"},"4":{"1":"1","2":"1","3":"1","4":"1","5":"1","6":"1","7":"1","8":"1","9":"1","10":"1","11":"1","12":"1","13":"1","14":"1","15":"1","16":"1","17":"1","18":"1","19":"1","20":"1","21":"1","22":"1","23":"1","24":"1","25":"1","26":"1","27":"1","28":"1","29":"1","30":"1"},"5":{"1":"1","2":"1","3":"1","4":"1","5":"1","6":"1","7":"1","8":"1","9":"1","10":"1","11":"1","12":"1","13":"1","14":"1","15":"1","16":"1","17":"1","18":"1","19":"1","20":"1","21":"1","22":"1","23":"1","24":"1","25":"1","26":"1","27":"1","28":"1","29":"1","30":"1","31":"1"},"6":{"1":"1","2":"1","3":"1","4":"1","5":"1","6":"1","7":"1","8":"1","9":"1","10":"1","11":"1","12":"1","13":"1","14":"1","15":"1","16":"1","17":"1","18":"1","19":"1","20":"1","21":"1","22":"1","23":"1","24":"1","25":"1","26":"1","27":"1","28":"1","29":"1","30":"1"},"7":{"1":"1","2":"1","3":"1","4":"1","5":"1","6":"1","7":"1","8":"1","9":"1","10":"1","11":"1","12":"1","13":"1","14":"1","15":"1","16":"1","17":"1","18":"1","19":"1","20":"1","21":"1","22":"1","23":"1","24":"1","25":"1","26":"1","27":"1","28":"1","29":"1","30":"1","31":"1"},"8":{"1":"1","2":"1","3":"1","4":"1","5":"1","6":"1","7":"1","8":"1","9":"1","10":"1","11":"1","12":"1","13":"1","14":"1","15":"1","16":"1","17":"1","18":"1","19":"1","20":"1","21":"1","22":"1","23":"1","24":"1","25":"1","26":"1","27":"1","28":"1","29":"1","30":"1","31":"1"},"9":{"1":"1","2":"1","3":"1","4":"1","5":"1","6":"1","7":"1","8":"1","9":"1","10":"1","11":"1","12":"1","13":"1","14":"1","15":"1","16":"1","17":"1","18":"1","19":"1","20":"1","21":"1","22":"1","23":"1","24":"1","25":"1","26":"1","27":"1","28":"1","29":"1"}},"NaN":{"NaN":{"11":"default","12":"default","13":"default","14":"default","15":"default","24":"default","25":"1","28":"default","29":"default","description-28":""}}}
{"1":{"name":{"default":"Available","hr":"Slobodno","cs":"Volno","da":"Ledigt","nl":"Vrij","en":"Available","fr":"Libre","de":"Frei","hu":"Szabad","it":"Libero","ro":"Disponobil","ru":"\u0412\u0456\u043b\u044c\u043d\u043e","sk":"Vo\u013en\u00fd","es":"Libre","sv":"Ledigt","uk":"B\u0456\u043b\u044c\u043d\u043e"},"color":"#DDFFCC","hide":false},"default":{"name":{"default":"Booked","hr":"Zauzeto","cs":"Obsazeno","da":"Booket","nl":"Bezet","en":"Booked","fr":"Occup\u00e9","de":"Belegt","hu":"Foglalt","it":"Prenotato","ro":"Rezervat","ru":"\u0417\u0430\u0431\u0440\u043e\u043d\u044c\u043e\u0432\u0430\u043d\u043e","sk":"Obsaden\u00fd","es":"Reservado","sv":"Bokat","uk":"\u0417\u0430\u0439\u043d\u044f\u0442\u043e"},"color":"#FFC0BD","hide":false}}
en
1
18
Book This Lodge
Thistle Lodge
Please see our Information & FAQ page for notes on arrival, facilities, groceries and pets.
Thistle Lodge is our special 2- to 5-berth lodge with a king-size bedroom upstairs. It's furnished like our other lodges to create a warm sense of times past, but with the added amenities of a conservatory and spacious separate kitchen that includes a dishwasher, washing machine and even a breadmaker.
From the conservatory, you can enjoy your breakfast in front of panoramic loch and mountain views, or focus in more closely to watch the pine martens play. They've been seen as early as 9 am but usually emerge after about 6 pm. Just above their favourite spot is a large bird table that attracts a wide range of Highland birdlife.
Features
1 spacious king bedroom upstairs
1 spacious open-plan twin bedroom with two beds upstairs (plus a single folding bed for the fifth guest, if required)
downstairs living room open to dining area
well-equipped, spacious separate kitchen with breakfast bar, fridge & separate 4-drawer freezer, washing machine, dishwasher, electric hob, double oven/grill, microwave, toaster, bread maker, coffee machine, iron and ironing board
downstairs family bathroom with shower over bath
bath and hand towels for each guest
32″ flat screen HD TV with satellite, DVD player, mini Hi-Fi
Thistle Lodge Tariff
Date / Season
Per Week (GBP)
April, May, June, Sept, Oct
£660.00  |  £750.00 for 5 persons
Easter, Whit
£690.00  |  £780.00 for 5 persons
July, August
£780.00  |  £870.00 for 5 persons
All other dates
£570.00  |  £660.00 for 5 persons
Please let us know how many guests are in your party when enquiring. Thistle hosts a maximum of 5 persons.
Photos of Thistle Lodge